Jananyacharya Indological Research (JIR) Foundation

Swami Ayee Jananyacharyar, Melkote
1341 AD - 1446 AD
Jananyacharya Indological Research Foundation was established in 2008 in the name of a 13 th century Saint Jananyacharya who belonged to Melkote in the state of Karnataka with a sole intention of undertaking advanced study and academic reasearch in Yoga sastra, Ayurveda and Vedantha. The parent organization Sri Yadavadri Jananyacharya Kainkarya Vardhini Sabha originally established in 1972 at Melkote, Karnataka - a historically and heritage fame town is now more concentrating on the temple related activities supporting the main temple established here by Acharya Ramanujacharya 1000 years ago.
To initiate a focus exclusive in Indology research and publication, this foundation was founded and with a panel of eminent scholars from all over India, has built a team working on terse and unpublished volumes delivering many publications, organizing many Seminars, Conference(Vaakyartha Sadas) and digitizing several rare archives both audio and print.
His Holiness Paramapujya Sri Sri Lakshmi
Prapannacharya Jeer Swami, Buxer, Bihar
Padmabhushan awardee
Sri. Dr.N.Gopalswami IAS
Former Chief Election Commisioner of India
Chancellor : Rastriya Samskrita Vidya Peet, Thirupathi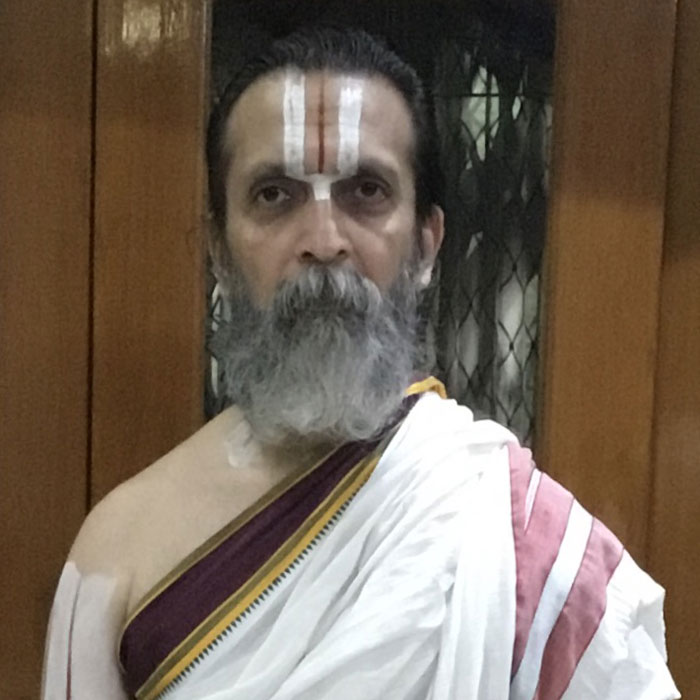 Sri U.Ve.Ayee Narasimhacharya
Sthal Acharya-Sri Cheluvanarayanaswami
Temple, Melkote, Karnataka
JIR FOUNDATION believes in fusion of three verticals – Yoga, Vedanta and Ayurveda. Understanding the subject academically from a lineage with good practices radiates and heals a family, a community and even a workforce. No more boring communities, life is no-life without activities. Through our integrated and holistic approach we promote living together and support one another in the goals to a life with good thoughts, health and wisdom. We provide serene space for compassionate hearts and good thoughts promoting a balanced well-being of the community we live through practical philosophy and a holistic lifestyle.